Classically, space settlement design studies have always focused on cislunar orbits — essentially the same orbits already available in High Frontier:
Here are some of the interesting features of each orbit:
Low Earth Orbit (LEO): deep within the Earth's magnetosphere, and so requires very little shielding; and very quick access to Earth materials & tourists.
High Earth Orbit (HEO): includes geosynchronous orbit; these are quite stable, useful for satellite maintenance, and possibly as a transportation hub.
Earth-Moon L4/L5: these are the "classic" space settlement orbits, relatively easy to access from both Earth and Moon.
Earth-Moon L1: always between the Earth and the Moon, a useful transportation node for things traveling between the two.
Low Lunar Orbit (LLO): this is one of the few lunar orbits that are relatively stable; cheap materials from the Moon, and great for hosting lunar tourists, scientists, remote surface workers, etc.

But now we want to widen our view...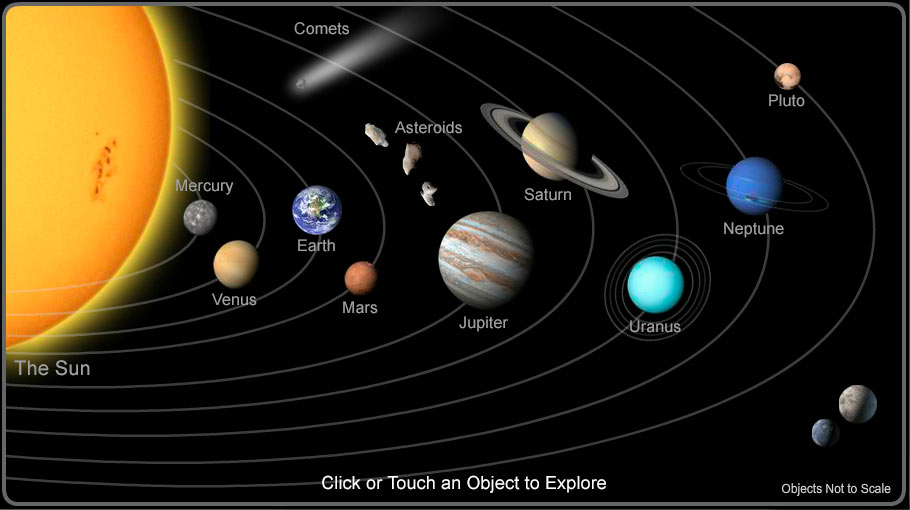 (from
Sea and Sky's Solar System Tour
)
Each of these worlds has its own local environment, including different moons, magnetosphere, sunlight, and location relative to everything else.

What do you think are some of the more interesting orbits for building space colonies here?